Bringing our community together
Each canine has a minimum training requirement of 4 hours per week. Our fund provides much needed resources to offset budget deficiencies to support training needs and daily operations.
Without our sponsors we could not provide the needed funds support these K9s. Every member of our Board is 100% volunteer. All of our funds go directly to the K9s. Please consider a tax deductible donation to support our cause.
Support the paws that enforce our laws.
Our 5K Run/1Mile Walk is scheduled for Sunday November 6, 2022. Packet Pick-up Heroes Pub Friday 10/4 3:30-7PM or Race Day starting at 7:30 @ Quiet Water Park.
Every year, K9 Unit budgets are submitted to their departments. Most of these budgets get approved for the funding they need to keep these units strong and operational, however,  approved budgeted funding, in many cases, is categorized as "General Allocation".
When a dog gets injured or needs to be replaced, or when equipment fails, there simply isn't enough money in these budgets to offset the emergency costs.
An appeal to get emergency funding by a department can take months, and there is no guarantee that the funding is even available.
When a K9 needs an emergency surgical procedure,  a heat alarm sensor fails, more security is needed in a govt. building, or more units are needed to handle the current narcotics crisis, funding is needed immediately.
Chesapeake K-9 Fund has a policy in place that mandates any item or K9 donated to a department is purchased from the Chesapeake K9 Fund and then that item or K9 is placed into the hands of the requesting department.
We raise funds to support law enforcement K-9 units and their efforts to protect our community.
Cheasapeake K9 supplies K9 units with heat sensor alarms, SUV crates, bullet and stab resistant vests, and much more.

We provide thes K9 units with scent vacuums, training aids, deployment gear and more.

These K9s sweep our stadiums, school, government municipal buildings, and many public events to keep our community safe.
What our K9 Officers have to say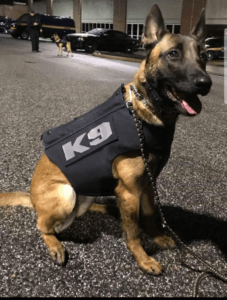 "I can't thank K-9 Chesapeake enough for my first aid kit, heat alarm, and bathing station. You guys rock."
"You guys are great.! Thanks for outfitting all 14 of us in our unit with vital deployment needs to keep us safe while we are working."
Prior,
MD TF-1 - Live Find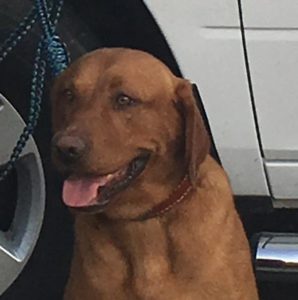 "Thanks for purchasing me. My mission is to serve the town of Denton to combat the narcotics epidemic. I'm their new secret weapon."
Tide,
Denton Police - Narcotics